Miami-Dade County's Best Safety Surfacing Installation Services

When building a playground, colorful slides, climbers, and play structures can get the most attention, but it is just as important to figure out what kind of safety surfacing you can use to prevent injuries and give parents peace of mind that their children will be protected.
Rubber mulch is easy to install and needs little upkeep. Rubber floors that are poured in place make for streamlined designs in a variety of colors. Rubber tiles are another excellent choice, as they are a long-lasting and useful addition to every play space. Synthetic turf has a natural grass look that has very little maintenance.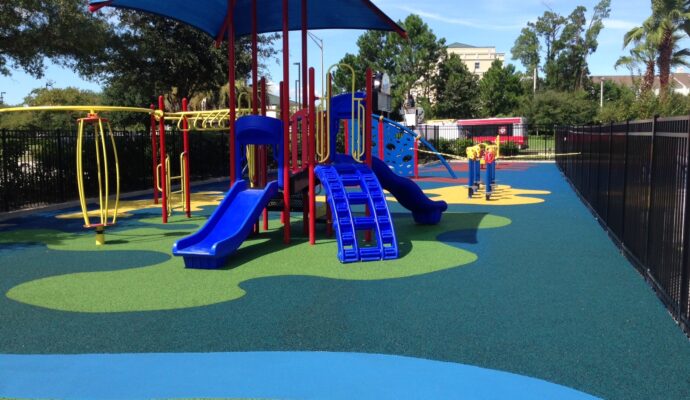 Bonded Rubber Mulch. Bonded Rubber Mulch is made from recycled tires and comes in a variety of shades. One of the most environmentally safe options is bonded rubber mulch.
Rubber Tiles. It is entirely constructed of recycled rubber tires. Rubber playground tiles are suitable for high-traffic areas because they minimize the lack of loose-fill and kick-out areas.
Artificial Turf. It is 100% recyclable and has a natural grass feel. Our synthetic turf is easy to install and maintain, as well as being neat, sturdy, and attractive.
Playground Design. After we complete the site plan, Miami-Dade County Safety Surfacing will start planning the new play area.
Playground Maintenance. It is important to enforce an acceptable maintenance plan once the project is finished.
What We Do Best.

There are many options for playground protective surfacing, and schedule, aesthetics, durability, and maintenance all go into the decision. Please contact Miami Dade County Safety Surfacing Services straight away! We specialize in children's commercial playground surfacing. Happiness reigns high in a sandbox, but safety comes first. By checking the surfaces for possible hazards and following some clear safety rules, you will make the playground more fun and healthy for your children.
We Are Experts In Our Field.
Miami-Dade County Safety Surfacing takes pride in being specialists in our field, which means knowing everything there is to know about the business so that we can guide our customers through the process. Safety Surfacing Services only sells the highest-quality playground and outdoor surfacing products. All of our surfaces come in a variety of thicknesses to have varying levels of fall defense. Furthermore, whether it is equipment sales, storage, design, safety inspections, upgrades, or repairs, we work with our clients on the most fundamental facets of their needs.
What we accomplish together is significant in every aspect, including economic development, interactional diversity, and the creative expression of each customer. Commercial-grade playgrounds encourage healthy activities and cultural interactions, resulting in a win-win situation for all customers.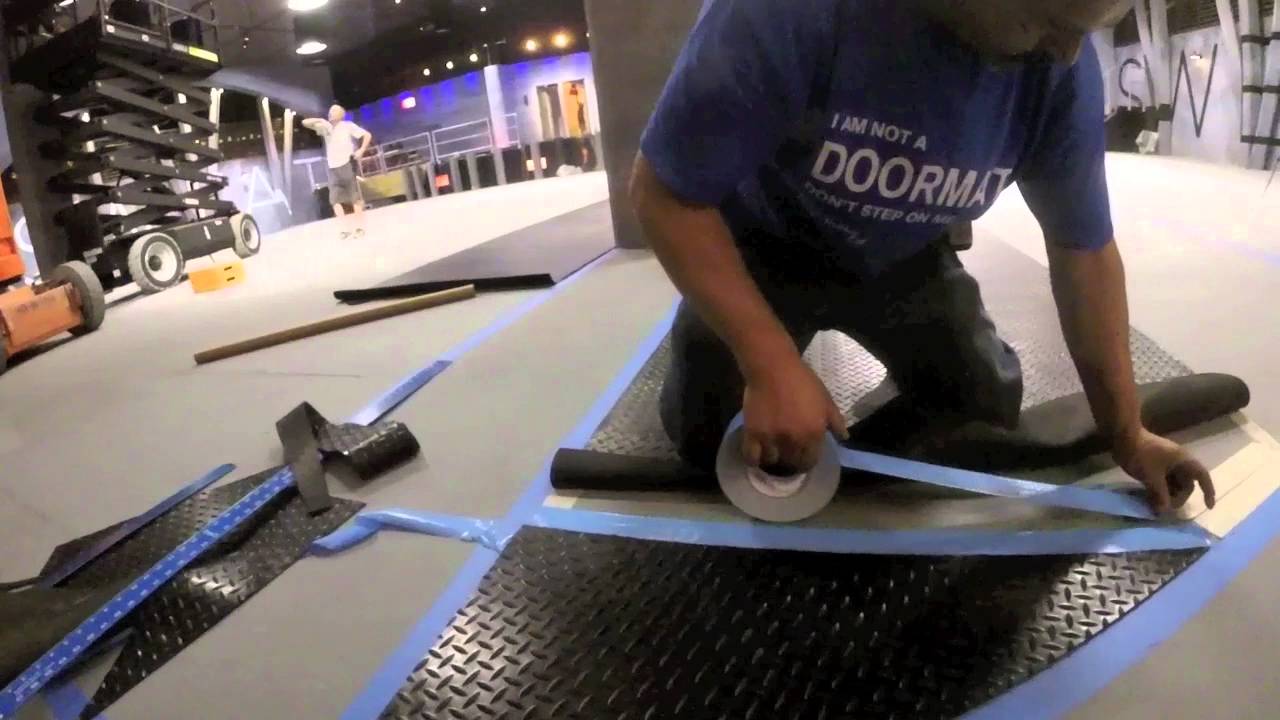 Exceptional Quality And Service.
Structures, slides, and swings always receive the most focus while designing a playground, but it is often necessary to consider what kind of safety surfacing should be utilized to prevent collisions and offer parents peace of mind that their children are healthy. Fall incidents account for 60% of all injuries in play areas, so providing a safe and supportive surface is important. – approach has its own collection of advantages, and Miami-Dade County Safety Surfacing will help you figure out which is best for your play area. Though falls are unavoidable, serious injuries may be prevented by using adequate safety surfacing. The following is a more in-depth look at some of our surfacing options:
Various surfacing options available.
Bonded Rubber Mulch is a tire mulch made from recycled tires that comes in a number of colors. Bonded rubber mulch is the most environmentally friendly choice. Rubber tiles are constructed exclusively of tire rubber that has been recycled. Since they eliminate the need for loose-fill and kick-out zones, rubber playground tiles are suitable for high-traffic areas.
Our turf is easy to maintain, long-lasting, and attractive. Our turf padding is made up of 90% recycled materials and is very soft. Our ADA-compliant play area field structures provide up to 12 feet of damage absorption. For youngsters, outdoor play equipment and playgrounds offer fresh weather, companionship, fun, and exercise. Miami-Dade County Safety Surfacing only utilizes the highest-quality leisure and playground surfacing materials and devices, ensuring that the play area surfacing construction is completed properly.
Poured-in-place Rubber Surfacing.
Poured-in-place rubber playground surfacing, poured-in-place rubber mulch, rubber, and other forms of playground surfacing are available from Miami -Dade County Safety Surfacing. Playground surfacing that has been professionally installed not only enhances the appearance of a playground but also assures that it is comfortable for children to use. No playground is safe without adequate surfacing. For playgrounds and other places, we market poured-in-place, asphalt mulch, rubber, and other surfacing alternatives. Many of our surfacing products have been approved by a third party to ensure that they follow quality standards.
Our Safety Surfacing Services experts will design the perfect play area for you, taking into account all of your requests. Both our surfacing products are thoroughly tested to ensure that they match or exceed all protection requirements. Our surfacing installers are accredited and qualified to have a hassle-free, professional playground surfacing installation. In several cases, we include planners, contractors, schools, and municipalities with expert design and consulting facilities for playgrounds and outdoor recreational areas.
Who Are We?
Miami-Dade County Safety Surfacing is your one-stop-shop with all of your outdoor and playground equipment requirements. We are a professional company with a wide range of products that will help you complete your desired playground and outdoor systems on schedule and within budget.
How Miami-Dade County Safety Surfacing Can Help You.
---
A wide range of custom-designed playground equipment from the industry's most reputable playground equipment manufacturers. Expert modeling services, like drawings, for your playground or recreation project. Expert design and development facilities are required for a wide range of recreational products and needs. We are not related to a single manufacturer; however, we collaborate with a number of suppliers to meet the demands of our customers.
Our Process.
---
Step 1: Consulting.
Miami-Dade County Safety Surfacing takes the time to learn about your project, the room you would like us to focus on, the customers, the budget, and the criteria. We will put this expertise to use for your children/guests to build a one-of-a-kind playing experience.
Step 2: Proposal and Revision.
Based on the information you have provided and our previous experience, we will supply a  quote for your project. We will simplify things as easy as possible for you. Then follow up with you to go through the quote and ensure that you are satisfied, as well as to address any concerns you have.
Step 3: Finalize and Schedule.
The last phase in our process is to complete and organize the layout. Miami-Dade  County Safety Surfacing provides all of the required paperwork and funds on hand to complete the installation. After Miami-Dade  County Safety Surfacing has taken care of those details, we will work on obtaining your materials, scheduling your installation, obtaining the necessary permits, etcetera.
Below is our list of additional services:
Locations We Serve
We offer the above surfacing services at the following locations within Florida: