Best Rubber Tile Installation Services in Miami-Dade County

Prefabricated Rubber Tiles are a cost-effective alternative to poured rubber flooring for playgrounds, pool decks, and other high-traffic areas. Others refer to these mats as "pour in spot rubber mats." In either case, the 100 percent post-consumer recycled content is intended for playgrounds and other locations where fall height safety is a concern, and it may be constructed to fulfill ADA requirements. It is our pleasure to share our expertise with as many citizens as possible. Our expert staff has years of expertise and has been qualified with the most up-to-date techniques, which we pair with the most up-to-date pieces available.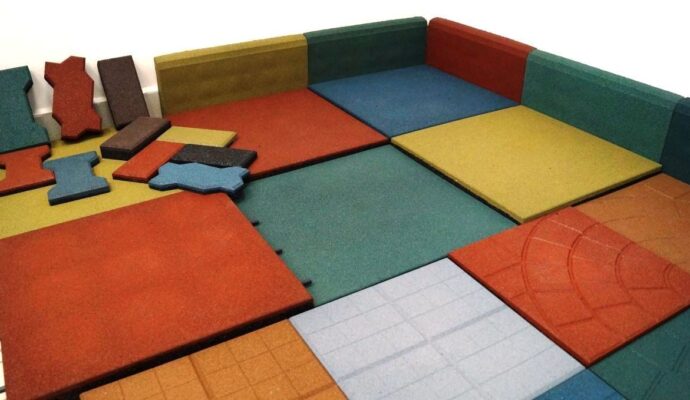 Rubber Tiles For Playground Surfacing.
So you have wanted to create a playground but are not sure what kind of surfacing to use. You are considering the basics: expense, appearance, defense, maintenance, and so on. You have discovered prefabricated rubber playground tiles, which are a great option for limited or difficult-to-reach locations.
Rubber Tiles Advantages and Disadvantages.
Because of their safety features, rubber tiles are a popular option. When completely installed, they look like this:
Shock-absorbent material: American Standard Testing Methods (ASTM), the organization that establishes industry safety requirements, claims that the tiles we use are ideal for falls varying from 6 feet (for 2.5-inch rubber tiles) to 8 feet (for 8-inch rubber tiles) (for 4.25-inch tiles).

It's ADA-compliant, which means it is wheelchair-accessible and appropriate for children with physical challenges and limitations. If you want to build an accessible playground that all children can enjoy, this is one of your best options.
Those with chemical sensitivities can enjoy this: Rubber tiling will not cause a reaction in those with skin sensitivities or allergies, so parents and property owners should not be concerned, both their children and visitors are safe on our rubber tiles.

Less chance of tripping and falling: The non-slip properties of rubber tiles are one of the key factors why we prefer rubber tiles for damp areas, such as a pool deck or a playground during a rainstorm.
FAQ:
What Are Rubber Surfaces?
When children are playing, the rubber provides further security by assisting them in surviving serious accidents caused by falls.
What Is The Safest Playground Flooring?
One of the strongest kinds of playground items is rubber playground tiles. Rubber flooring is widely considered to be risk-free: In reality, 110 experiments on recycled rubber have been performed, and there is no proof that rubber tiles are harmful to one's health.
Should You Wear Shoes?
Miami-Dade  County Safety Surfacing strongly urges children to wear shoes while playing or walking on any rubber surface, regardless of the brand or type of surface.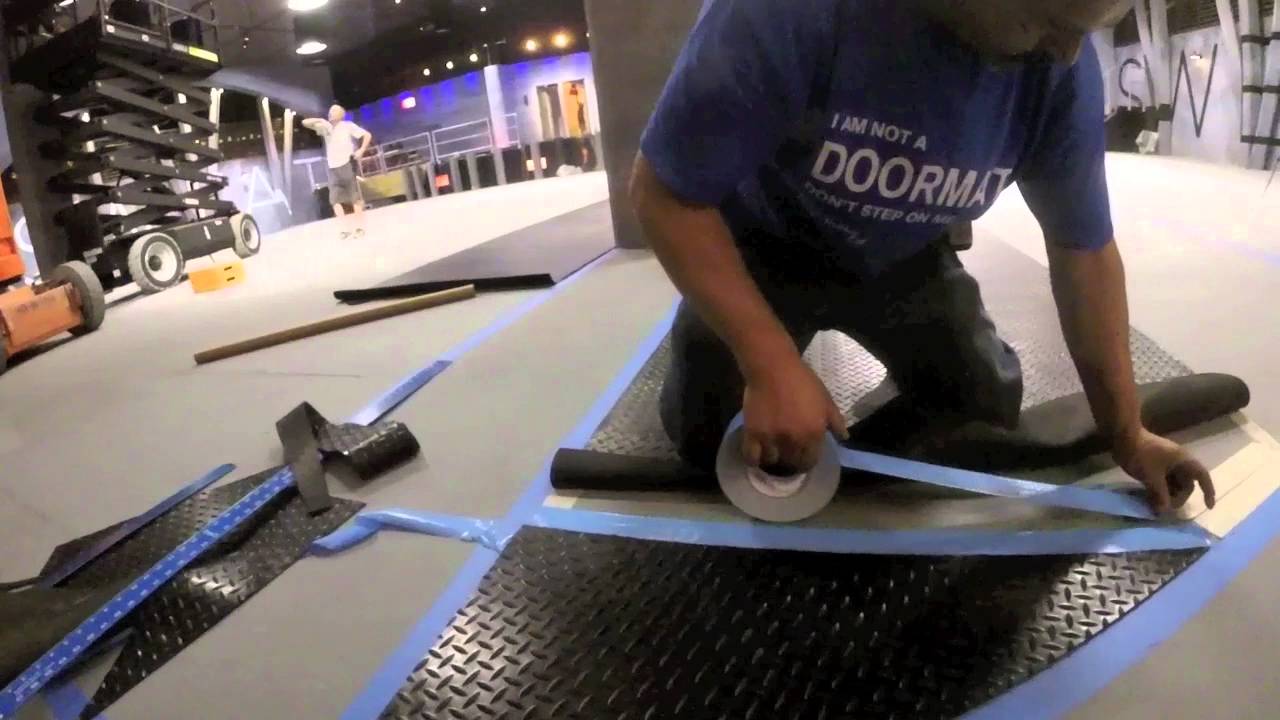 Contact Us Today.
These tile playground areas are better suited for children, reducing the chance of injuries due to the thickness of each mat and the shock-absorbency of the granulated rubber material.
We Use Recycled Rubber.
Miami-Dade County Safety Surfacing recycled rubber tiles have an impact-absorbing surface that is designed to keep children safe. Recycled rubber has a number of benefits, including being environmentally friendly, being very robust, and is cost-effective. Our materials and installations meet all of the required standards and certifications.
Rubber Tiles Are A Great Product.  Rubber tiles are eye-catching and provide a splash of color to a deck or playground. Tile mats are sometimes used as a defensive measure. In the quote we give to our consumers, we use only high-quality rubber made from natural products, as well as EPDM rubber (which lets the surface prevent cracking due to severe temperatures and weather) and SBR rubber (which helps the surface avoid cracking due to extreme temperatures and weather) (which helps the surface stay flat and supple).
To learn more about these recycled rubber pavers and how they can be used at your place, contact Miami-Dade County Safety Surfacing today.
Our Rubber Tiles Are Durable.  Our rubber tiles provide a durable and remarkably tough recycled rubber granular foundation for years of safe play on your playground.
Great Safety Standards.  A 3mm patented, premanufactured top-wear coating on our rubber tiles makes for nearly unlimited design choices. The tile also has an interlocking pin system that makes it simple to assemble.
Play And Safety Are Important. We are really concerned about children's safety when they are playing. These rubber tiles absorb the sensations of a racing, jumping, and falling that can injure children.
We Have Unique Products.
Looking for a more convenient and safer floor for your pool or a client's playground? When paired with the elegance of our tried-and-true pigmented tiles, this one-of-a-kind item provides a striking look with excellent shock absorption, long-term durability, and ease of maintenance.
What A Great Option.
If you want to build an accessible playground that all children can enjoy, this is one of your best options. They are mostly constructed of lighter materials like composite rubber, and they are usually kept in place by a layer of plastic under them.
Keeping Children Safe.
The aim of playground tiles is to keep children entertained as they play on playgrounds, jungle gyms, and outdoor play courts.
Meeting Safety Requirements.
Our rubber tiles also meet ADA standards and provide wheelchair access, improving park inclusion and accessibility.
Only Recycled Materials.
Our rubber pavers are constructed exclusively of recycled rubber tires and are designed to be long-lasting and cost-effective, with a color that can last for 10 years or more.
No Allergic Reactions.
It is easy to set up and maintain, making life simpler for people. Parents and administrators need not be concerned with rubber tiling because it would not trigger a reaction in people with skin sensitivities or allergies.
Why Tiles Are Suitable.
---
Since they can lock together and form a solid matted space, these are ideal for oddly shaped spaces that need unique designs.
Tiles Last A Long Time.
Relying on the type of tile applied and the location of which it is established, a properly attended rubber floor will last 20 years or longer. Despite its hardness, the rubber flooring is slick underfoot.
What Are Rubber Tiles Used For?
---
Rubber surface tiles are a great option. Rubber tiles are typically found in playgrounds, outdoors, and other high-traffic environments that need durable and/or waterproof flooring, in addition to gyms.
Below is our list of additional services:
Locations We Serve
We offer the above surfacing services at the following locations within Florida: